Important  Notification: Venue Change for Swami Vivekananda Celebration 2021
In view of the further extension of the state of emergency in Tokyo until 20th June by the local government and the consequent restrictions, it will be difficult for us to hold the Swami Vivekananda Celebration 2021 at the Embassy of India in Tokyo on 6th June as previously announced.
Hence we have no other option but to change the venue from the VCC auditorium of the Embassy of India to a public hall which is in close proximity to Yokohama Station of Kanagawa Prefecture and outside the emergency zone.
Venue: TKP Gardencity Yokohama *Link
Please also note that while the date, time, speakers etc. of the celebration remain the same, we have extended the last date of reservation from 1st June to 3rd June, as reservations are still required.
Inconveniences are deeply regretted, and we solicit your understanding and kind cooperation.
Swami Medhasananda
President
Celebration Committee
~*~*~*~*~  Previous Celebration  ~*~*~*~*
2021 Swami Vivekananda's 158th Birth Anniversary Celebration's PDF
svc2021-flier final.pdf
Adobe Acrobat Document
2.5 MB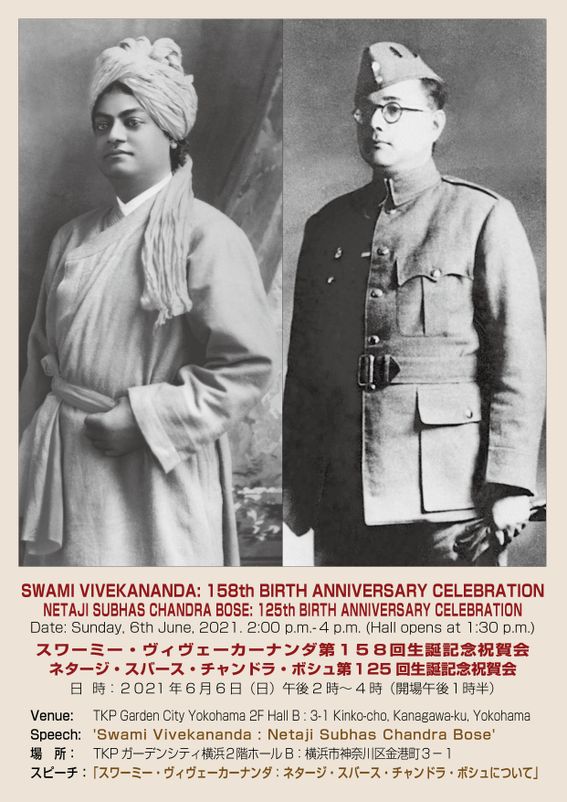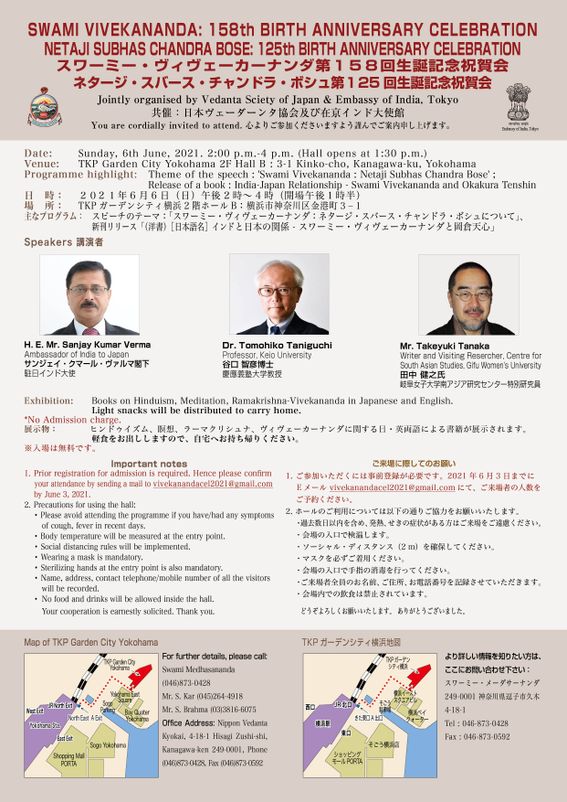 SWAMI VIVEKANANDA: 158th BIRTH ANNIVERSARY CELEBRATION
NETAJI SUBHAS CHANDRA BOSE: 125th BIRTH ANNIVERSARY CELEBRATION
2019 Swami Vivekananda's 156th Birth Anniversary Celebration's PDF
svc2019-flier.pdf
Adobe Acrobat Document
3.9 MB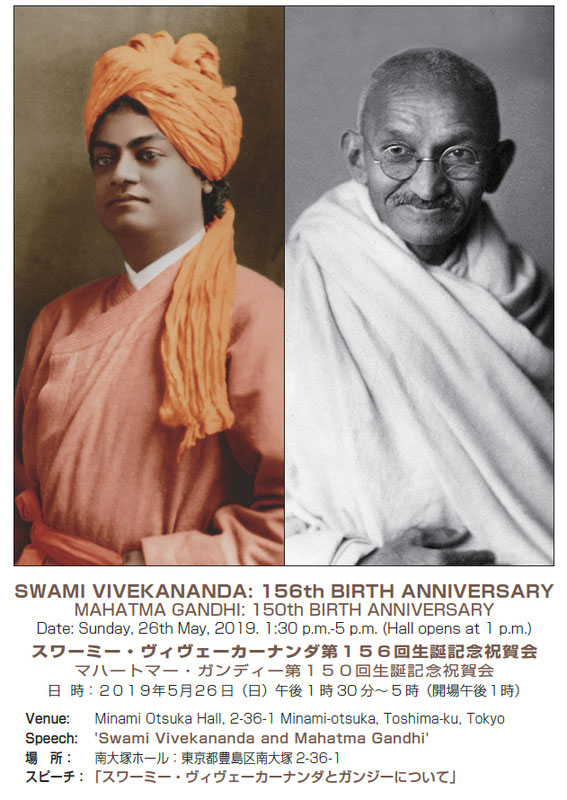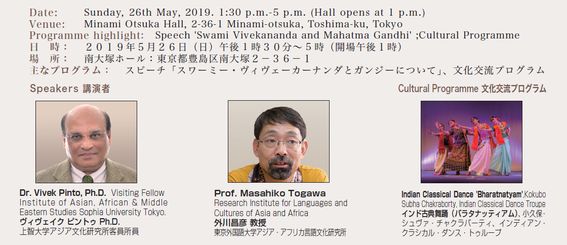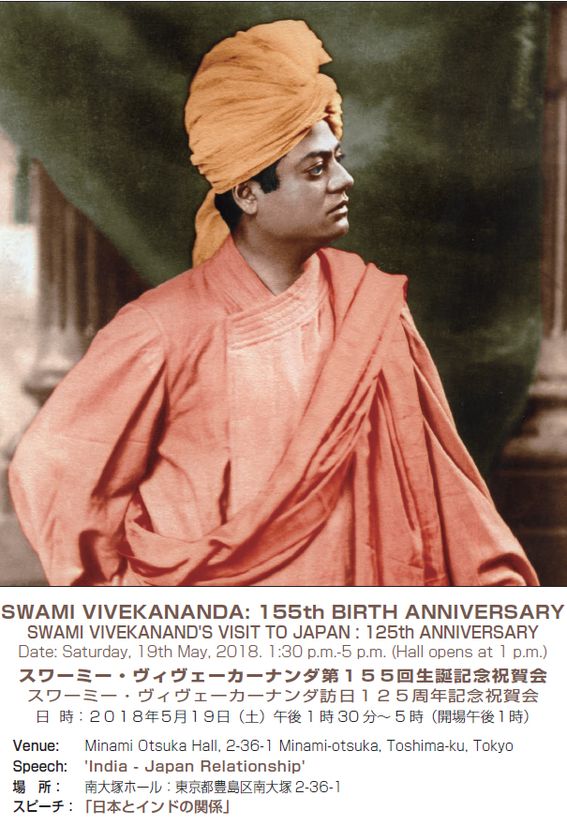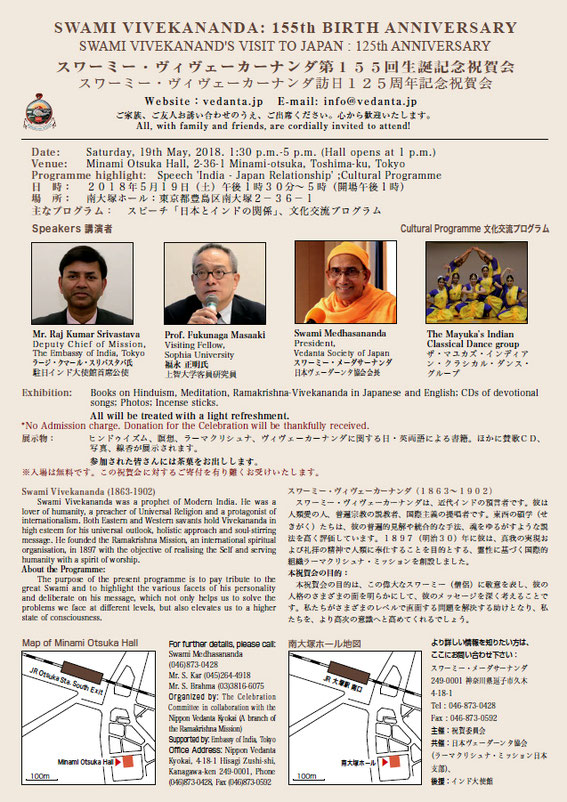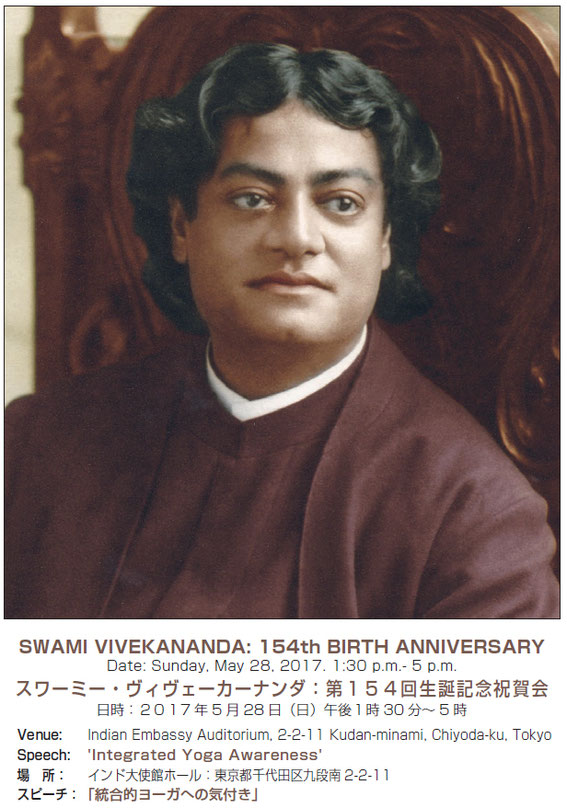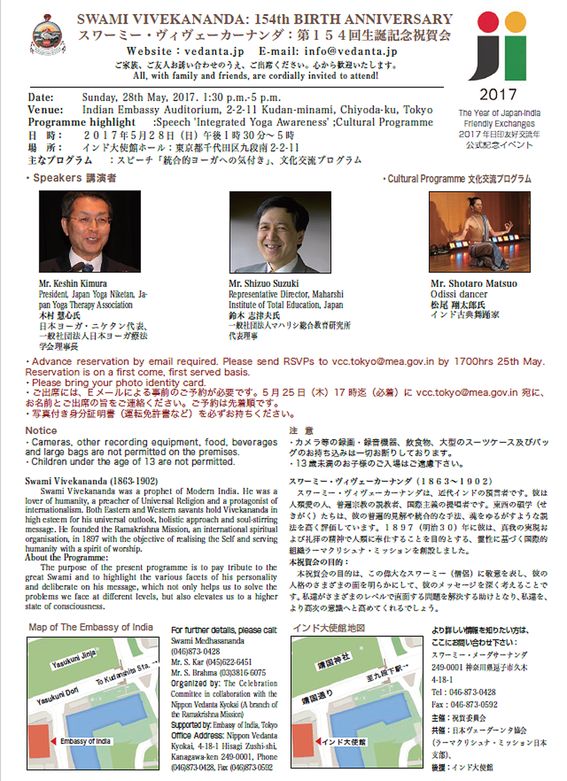 Opening Ceremony of Swami Vivekananda's 150th Birth Anniversary Commemorative Celebration
All, with family and friends, are cordially invited to attend!
Swami Vivekananda's 150th Birth Anniversary Celebration's PDF
150sv_chirashi.pdf
Adobe Acrobat Document
1.1 MB